Peaty's Suspension Assembly Grease (75g)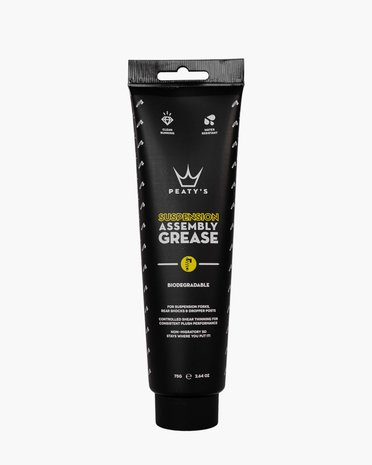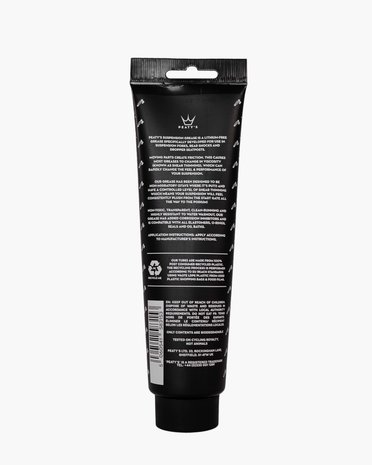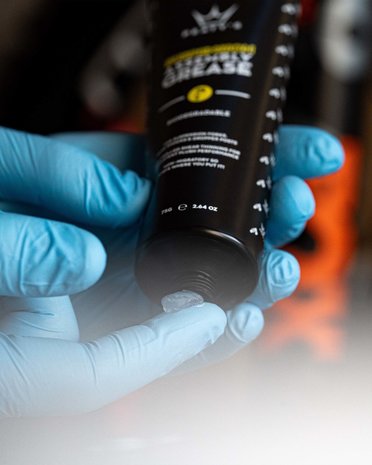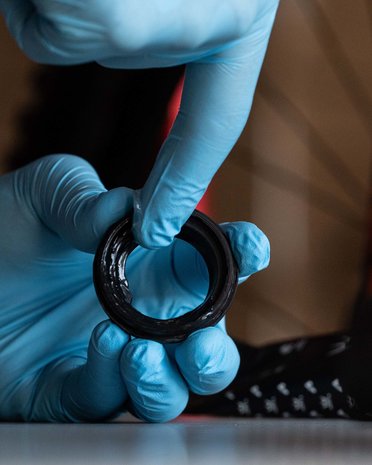 Product description
PEATY'S SUSPENSION GREASE IS A LITHIUM-FREE GREASE SPECIFICALLY DEVELOPED FOR USE IN SUSPENSION FORKS, REAR SHOCKS AND DROPPER SEATPOSTS.
Non-toxic, transparent, clean-running and highly resistant to water washout, our grease has added corrosion inhibitors and is compatible with all elastomers, o-rings, seals and oil baths.
MOVING PARTS CREATE FRICTION. THIS CAUSES MOST GREASES TO CHANGE IN VISCOSITY (KNOWN AS SHEAR THINNING), WHICH CAN RAPIDLY CHANGE THE FEEL & PERFORMANCE OF YOUR SUSPENSION.
OUR GREASE HAS BEEN DESIGNED TO HAVE A CONTROLLED LEVEL OF SHEAR THINNING WHICH MEANS YOUR SUSPENSION WILL FEEL CONSISTENTLY PLUSH THROUGHOUT YOUR RIDE OR RACE RUN. THIS THEN ALSO MAKES IT NON-MIGRATORY WHICH MEANS IT STAYS WHERE YOU PUT IT!
FOR SUSPENSION FORKS, REAR SHOCKS & DROPPER POSTS
CONTROLLED SHEAR THINNING FOR CONSISTENT PLUSH PERFORMANCE
NON-MIGRATORY SO STAYS WHERE YOU PUT IT!
BIODEGRADABLE
100% PCR & PIR RECYCLED PACKAGING
M15 THREADED CAP
Capacity: 75G
Product specifications
Article number

PGR-SUS-75

EAN

5060541583153